EXCLUSIVE TERRACE ON THE SEA OF ACCIAROLI
Beach Club "Terrazza Hibiscus"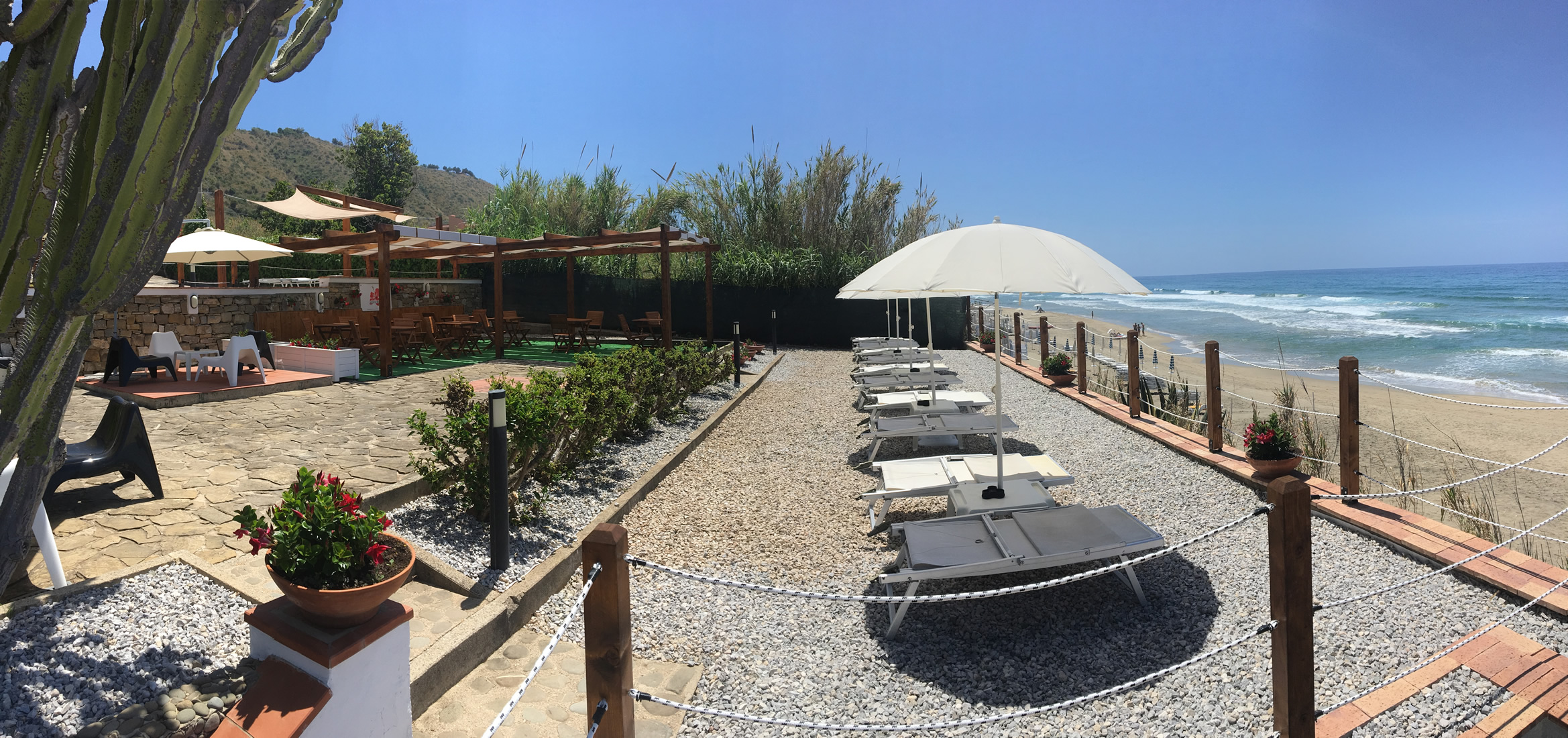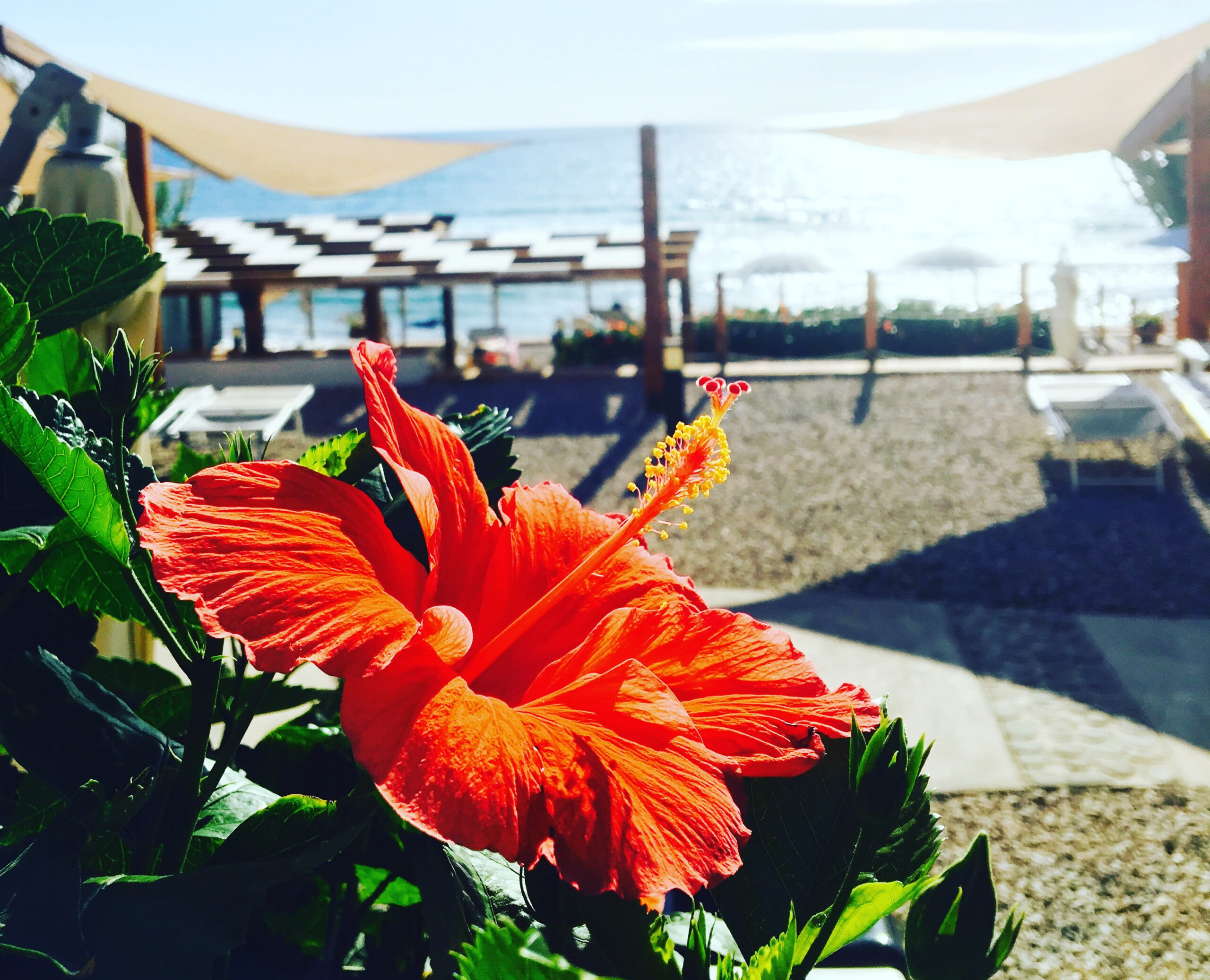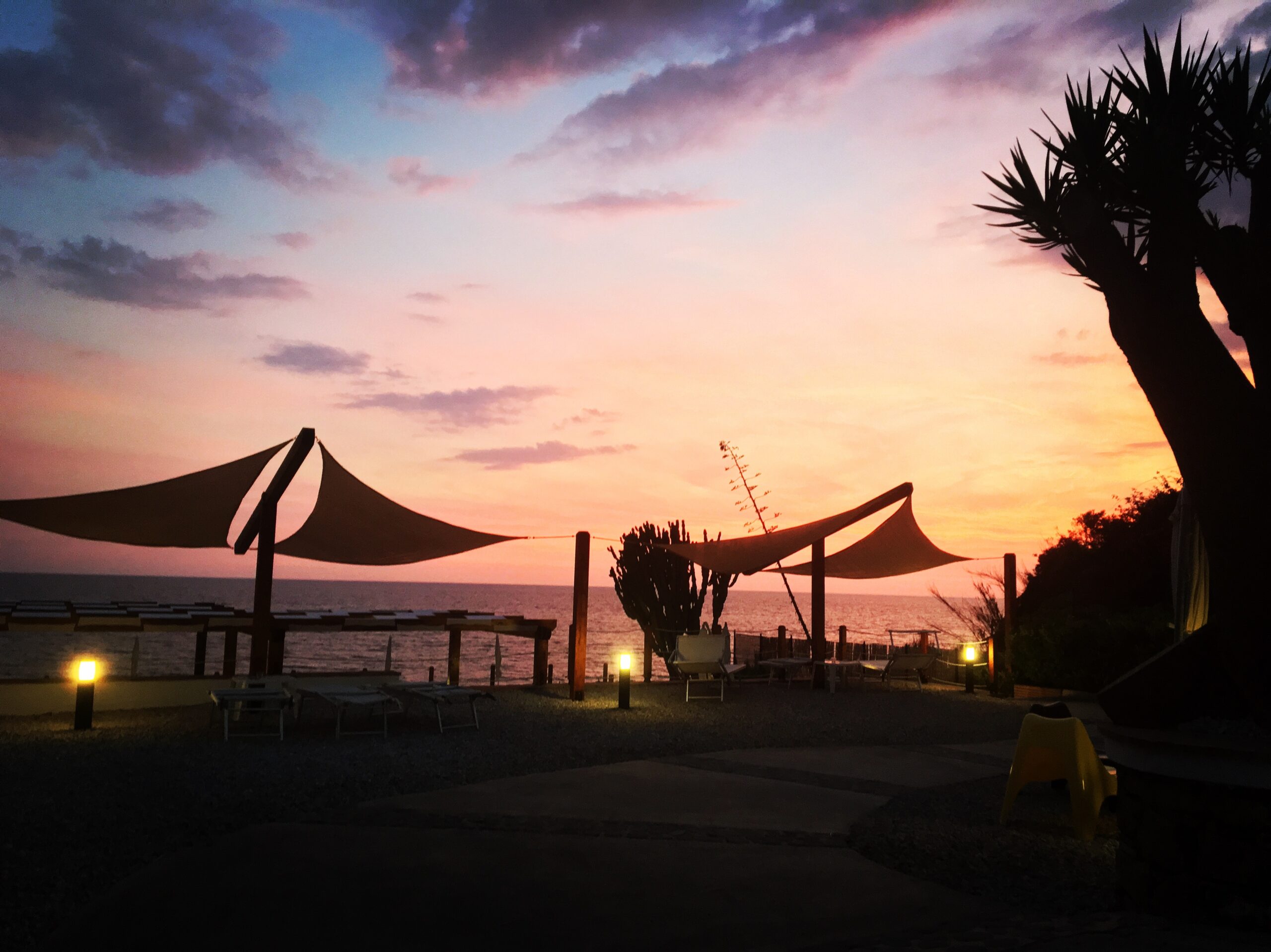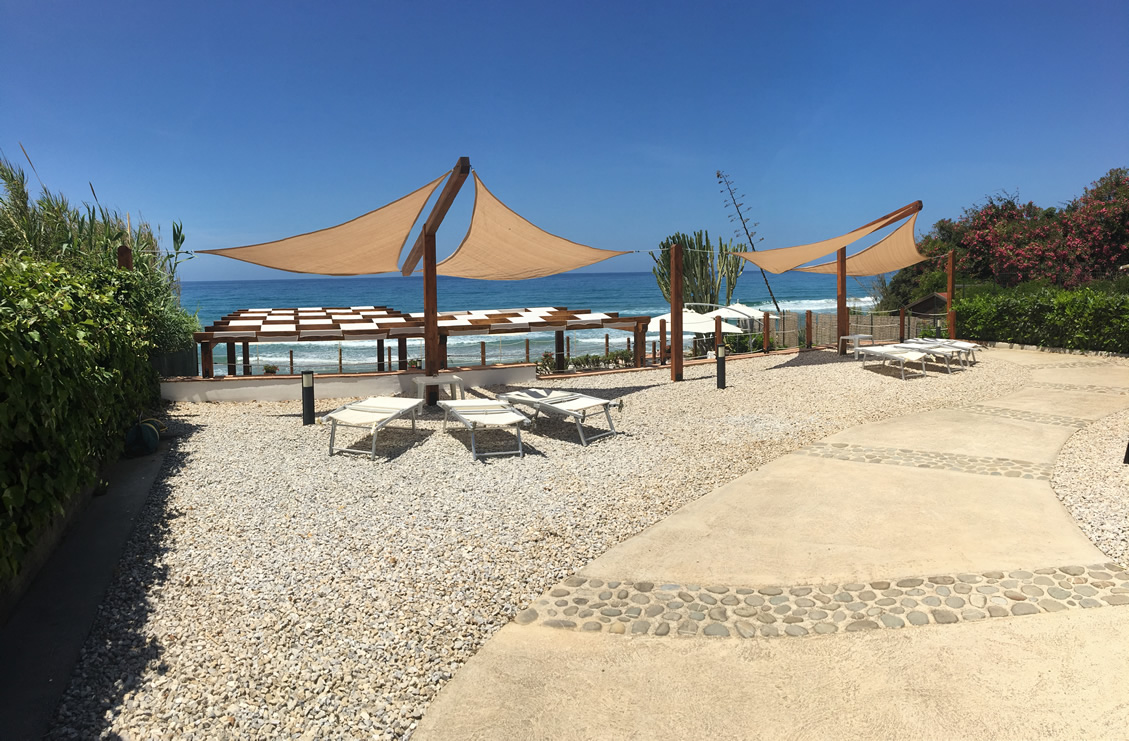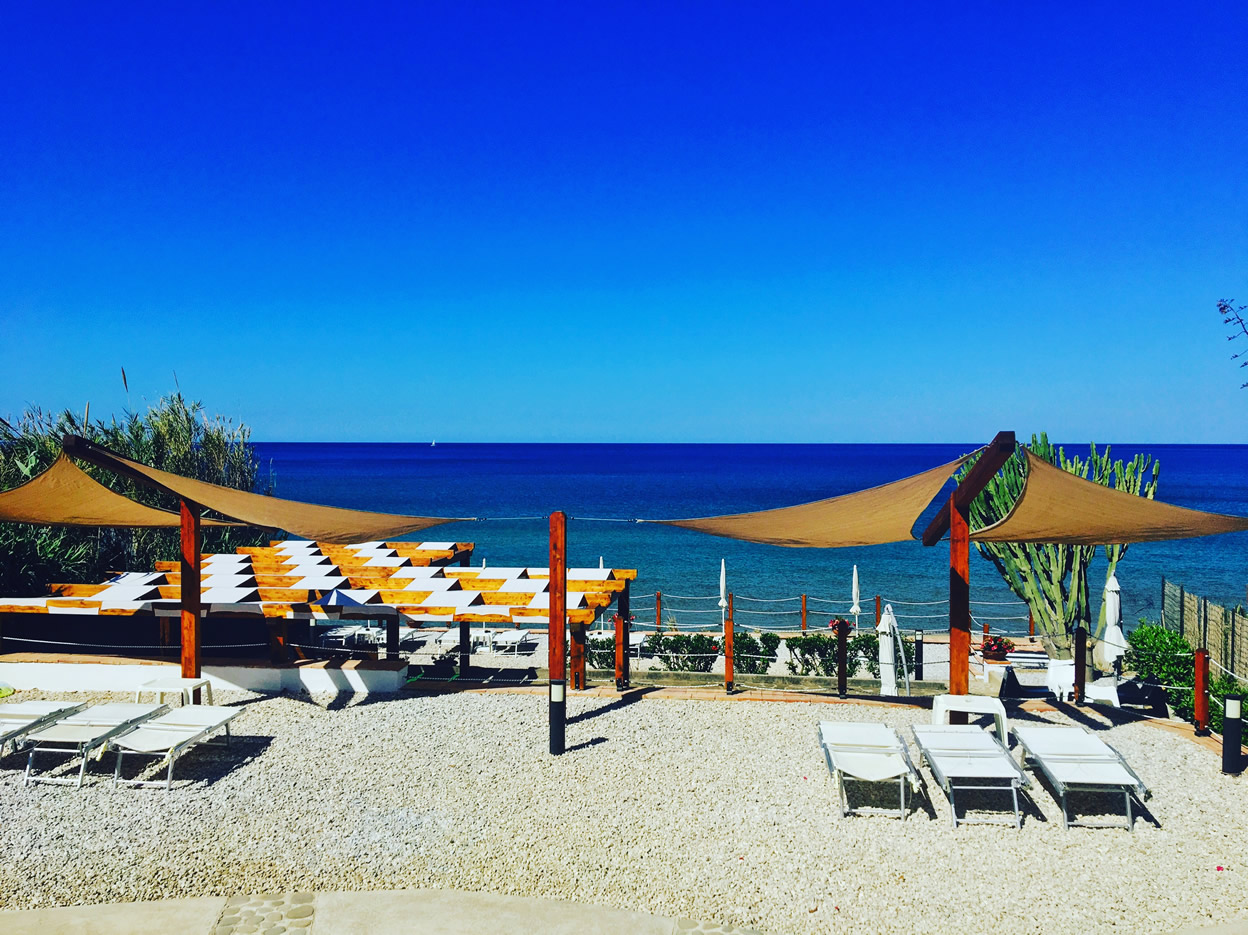 "Il Profumo dei Sensi" offers an exclusive Beach Club overlooking the large beach of Acciaroli, renowned for the purity and clarity of its waters. You will find on-site reserved parking, sun loungers, shaded dining areas and showers.
This property allows access to the beach via a private stairway ensuring total privacy and security. You can therefore leave your belongings unattended under the umbrella to go to the beach.
The use of the Hibiscus Terrace is exclusively reserved for our guests, guaranteeing a unique and selected additional service. Therefore, entry to outsiders will not be granted unless prior notice is given to the management.
Our intention is to make your stay relaxing and pleasant throughout the day, avoiding the morning stress caused by the search for a parking space and the annoyance of having to carry umbrellas and chairs with you on the beach.
It will be possible to taste the typical products of our land on site, cold dishes with ingredients expertly researched in the small Cilento farms.
The products of the Slow Food Presidia are a guarantee of the traditional gastronomic heritage, the true excellences of our nation.
"We avoid large-scale distribution, we prefer quality over quantity".
The use of the "Terrazza Hibiscus" is subject to a cost per person of €5.00 per day. The fee includes reserved parking, a sun bed, an umbrella, showers and access to the Acciaroli beach.
Since check-in is from 14.00, no daily rate will be charged on the first day. The remaining days, even if you want to use the "Terrazza Hibiscus" only in the morning or afternoon, the rate will remain unchanged.
The only prohibition imposed on the customer concerns the introduction of food and drink from outside unless prior notice to the management for valid reasons. There is no shuttle service, in order to reach the "Terrazza Hibiscus" you must have a car.
Access to the "Terrazza Hibiscus" is allowed from 9.00 to 19.00